Norwood
Weekly prices: From £942
5.0 out of 5 5.0 out of 5.0 3 reviews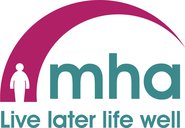 Specialisms
Dementia Care
Old Age (65 years+)
Call this provider - 01473 794231
Situated in a suburban area of Ipswich, Norwood Care Home offers residential and dementia care for 46 individuals. Norwood underwent an extensive refurbishment in 2007 which included updates to all of the communal areas and the addition of six new bedrooms. This coincided with the home adjusting their CQC registration to provide specialist dementia care.
Our team at Norwood Care Home are highly-trained & extremely dedicated; they will always be on hand to provide care and support to our residents in the way that best suits them. Whatever you may need, they will do their best to support.
We love mealtimes at Norwood Care Home where our chef cooks up wonderful home-cooked meals. We take on board our residents likes and dislikes and switch up the menu regularly to add variation. All meals are both nutritious and delicious!
Activities and events are enjoyed by our residents every day and we ensure that we include a broad range on the calendar to make sure there is something for everyone. Resident favourites include arts & crafts, baking, flower arranging and music therapy.
Please do contact us to find out more about our Norwood Care Home, we'd be delighted to hear from you!