Connell Court
Weekly prices: From £811
5.0 out of 5 5.0 out of 5.0 3 reviews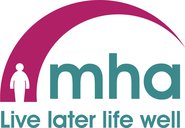 Call this provider - 01704 320178
Providing high-quality permanent and short-term residential care to 37 residents, Connell Court is located in the beautiful Birkdale and offers a welcoming, calm atmosphere.
Our shared lounges and dining rooms provide an opportunity for our residents to enjoy time with friends within our tightly knit Connell Court community. We encourage our residents to make use of our shared spaces and to personalise their own en-suite bedrooms.
We have a vast schedule of activities and events, facilitated by our 2 Activity Coordinators including quizzes, chair exercises, baking, gardening club, reminiscence sessions, bingo, beauty therapy, trips out to local shops, coffee shops for afternoon tea, singalongs, frequent visiting entertainment, barge trips, trips to Blackpool and Llandudno, garden parties, coffee mornings and many more.
At Connell Court, we have Sherry Sunday, Treat Tuesday and Fizzy Friday, little extras that our residents particularly enjoy. Every Treat Tuesday, residents get a say in the Tuesday treat which varies from cream cakes from local bakers to a hand massage from care staff.
Please don't hesitate to get in touch if you would like to hear more about the care provided by Connell Court. We would absolutely love to give you a full overview of what it is like living at our care home.