Bushey House Beaumont Care Home
Price on enquiry
5.0 out of 5 5.0 out of 5.0 3 reviews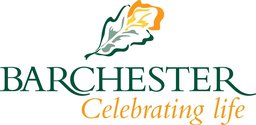 Specialisms
Old Age (65 years+)
Palliative Care
Physical Disabilities
Respite Care
Call this provider - 020 3389 7304
Welcome to the relaxed and happy lifestyle of Bushey House Beaumont. We provide first-class nursing and residential care. Our accommodation ranges from luxury apartments for independent living to the main house, which provides 24-hour care.
Working in partnership with Third Age Living, we have a centre for rehabilitation after hip and knee surgery. Our team of highly-qualified and attentive staff really focuses on the individual needs of our residents with a tailored care plan for each person. And our dedication can be seen across the board - in our cooking, hospitality and organised activities for our residents.
We have achieved Barchester's Five Star Dining Standard and our chef won a national competition as part of the Cooking with Care initiative.
Bushey House is a Grade II listed building located in the heart of Bushey Village. We think you'll find we're ideally suited to meet your needs now and in the future to ensure you get the most from your retirement years. Feel free to visit and see for yourself what we have to offer.
The North East London Procurement Group undertook a visit in July 2010. The officer conducting the visit described her experience: "Bushey Home is very welcoming and is well presented. The staff at Bushey are very friendly and interact well with the clients...Staff consulted residents on almost everything.."