Brendoncare Stildon
Weekly prices: From £1,355
5.0 out of 5 5.0 out of 5.0 3 reviews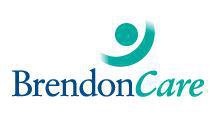 Specialisms
Day care
Old Age (65 years+)
Palliative Care
Respite Care
Call this provider - 01342 651021
Stildon has been specifically designed to enable older people to live independent, happy and fulfilling lives. The Stildon complex providers Nursing care within our Stildon Nursing Home, and adjacent to the Nursing home, our Housing With Care apartment block, Stildon Mews.
Stildon in East Grinstead provides nursing care for 32 residents and has been designed to provide a home-like atmosphere where individual needs can be met. The accommodation is laid out in two households, each with 16 single bedrooms, a sitting room, dining room, kitchenette and two assisted bathrooms. All the bedrooms are a generous size with en-suite facilities including a shower. The welcoming entrance hall, sitting rooms and dining rooms all provide comfortable places where people can spend time together.
Led by an experienced and well-qualified home manager, the staff at Stildon work as a very close team and are committed to providing high standards of care. They make every effort to provide care which promotes privacy and dignity and to understand each resident's needs and preferences.
Stildon has close links with the local community and there is an active Friends of Stildon group which supports the life of the home through fundraising and volunteer activity. There are many regular visitors to the home and frequent events and outings are organised.
Our commitment to the small team approach to care makes it possible to build close relationships and gain an understanding of each resident's individual health and social needs.
Experience our care for life for yourself by visiting our home. You will be very welcome!