Beaumont Villa
Price on enquiry
4.333333333333333 out of 5 4.3 out of 5.0 3 reviews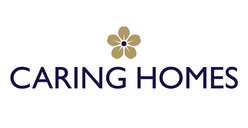 Specialisms
Behaviours that may challenge
Dementia Care
Old Age (65 years+)
Physical Disabilities
Respite Care
Secure home (accepts wandering)
Call this provider - 01531 800271
Beaumont Villa provides the very highest standards of specialist dementia care for up to 24 elderly residents. Located within the grounds of L'Hermitage Gardens Retirement Village, in St Peter on Jersey, our purpose-built home represents our commitment to delivering outstanding care.
We provide a full range of care packages – including trial stays, short-stay and convalescent care, as well as long-term care. We always encourage our residents to bring important personal possessions to personalise their rooms, and to make the space their own.
Our Care Team always remembers that, first and foremost, Beaumont Villa is our residents' home. We strive to provide a welcoming atmosphere in the home at all times, and we offer a broad range of stimulating activities tailored to meet every resident's individual needs.
At Beaumont Villa we are equipped to provide residential support for elderly people living with different types of dementia, including Alzheimer's disease, vascular dementia and Korsakoff's syndrome.
Our residents' bedrooms and communal areas are beautifully appointed, using Stirling University's guidelines for dementia care provision, ensuring that all our rooms are light and spacious. Our home has been designed specifically to help minimise confusion or distraction, and to aid orientation for our residents.
Please give us a call to discuss how we can help support you or your loved one at our care home in Jersey, we look forward to welcoming you to Beaumont Villa soon.