L'Hermitage
5.0 out of 5 5.0 out of 5.0 3 reviews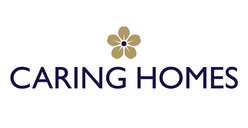 Specialisms
Dementia Care
Respite Care
Under 65 years
Call this provider - 01530 447895
At L'Hermitage we provide residential and nursing care for up to 66 elderly people in St Peter, Jersey. You can find us in L'Hermitage Gardens Retirement Village, and L'Hermitage is a stunning purpose-built care home.
We offer a full range of residential and nursing care support at L'Hermitage – including trial stays, short stay and convalescent care, as well as long-term care.
We also benefit from a close partnership with Beaumont Villa, our sister home located next door, which provides specialist dementia care. This partnership allows us to provide a continuous care pathway, providing our residents and their loved ones with the peace of mind afforded by knowing that changing care needs can be accommodated at a single location.
We always encourage residents to bring important personal possessions to furnish their rooms, and to really make the space their own. Our dedicated and professional care team never loses sight of the fact that, above all else, L'Hermitage is our residents' home.
Our Bedrooms and communal areas are all furnished and decorated to very high standards. Many of our rooms are fitted with the latest in ceiling tracking systems, which facilitate accessibility for people requiring additional mobility support. This enables us to support residents with more complex needs – including people requiring stroke or cancer care, or people living with osteoporosis or musculoskeletal disorders, amongst others.
Please give us a call to discuss how we can help support you or your loved one at our care home in Jersey, we look forward to welcoming you to L'Hermitage soon.