Verity Care
0 out of 5 0.0 out of 5.0 0 reviews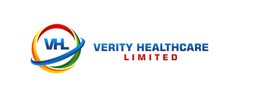 Specialisms
Day care
Dementia Care
Learning Difficulties
Old Age (65 years+)
Physical Disabilities
Respite Care
Under 65 years
Call this provider - 020 8128 0415
Verity Care is one of the fastest growing care organisations in the UK.
We are unique because we are one of the few care companies to be set and run by health and social care professionals such as social workers, senior nurses, health educators and community workers, each with at least 20 years of experience in the industry.
We provide a full range of home care to adults, young people and children. The care services we offer can be on a short-term basis to help during a recovery period or a logn term option or continuing care.
Our services are wide ranging and for people from a wide age group – children, young people and adults of the age 0 – 65+.
The services we offer include:
-Personal & Support Care
-Social Companionship Care
-Dementia, Stroke & Mental Health Care
-Hospital & Re-ablement Care
-Physical & Learning Disability
-Complex & Palliative Care
-Day and Night Care
Whether you need care urgently or just want advice our professional staff are happy to help.