Rivendell Care & Support
5.0 out of 5 5.0 out of 5.0 3 reviews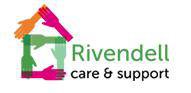 Specialisms
Day care
Dementia Care
Learning Difficulties
Old Age (65 years+)
Physical Disabilities
Respite Care
Under 65 years
Call this provider - 020 8103 0679
Rivendell Care and Support provides home care to residents of Greater London and provides a live-in care services across the depth and breadth of England.
All members of staff are subjected to the 'Grandpa test' - employment is based upon whether we would be happy with this person looking after a member of our own family. Providing peace of mind to our clients is vitally important. Rivendell Care Agency workers are fully trained, accredited, security vetted and love the work they do. With over 20 years in-house care management experience you can rest assured that you or your loved one will consistently receive expert care in a sensitive manner.
Our home care service operates across Greater London - we provide flexible care suited to the needs of the individual. Before becoming a client of Rivendell a member of our Head Office team will conduct an in-depth care needs assessment allowing us to match you with the best-suited carer.
For those that wish to stay at home but have a high-level of care needs then a live-in carer could be the answer. Many people see this as a more attractive option than the upheaval of moving into residential care. Home care assistants not only provide accessible support but also companionship and friendship for many of our clients.
Please do get in touch to find out how we can support you or one of your family members.
Suites 5 & 18, Stirling House, Breasy Place
9 Burroughs Gardens, Hendon
London
North London
NW4 4AU
Send enquiry