Home Instead Senior Care Welwyn and Hatfield
5.0 out of 5 5.0 out of 5.0 5 reviews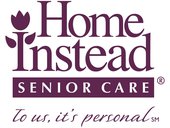 Specialisms
Dementia Care
Learning Difficulties
Old Age (65 years+)
Physical Disabilities
Respite Care
Under 65 years
Call this provider - 01707 682861
From a few hours a week we provide a full care service to match the needs of the individual.
We want people to retain their own independence and live comfortably at home, so they are closer to their friends and family. Our clients all have their own individual needs when it comes to care in the home, and we cater for each and every one of them, whether they are 18 or 100, or require disability support or dementia care; we are able to provide high quality home care which can enhance their quality of living.
Our home care services are flexible and tailored to each individual, as we understand that circumstances can change over time, which can change what care is required. Our team provides assurance to both clients and their loved ones that they are being cared for with dignity and respect.
The care is monitored through the use of a Client Journal which provides information about what clients and CAREGivers do on a daily basis. This is filled in regularly for both Care Managers and families to look at. Along with this, regular quality assurance checks, and risk assessments are carried out by our Field Care Supervisors to ensure that the care is proceeding as it should.
Why not give us a call to find out how we can help support yourself or a loved one with our bespoke home care service in Welwyn.
Weltech Business Centre, Ridgeway
Lower Stretton
Welwyn Garden City
Hertfordshire
AL7 2AA
Send enquiry