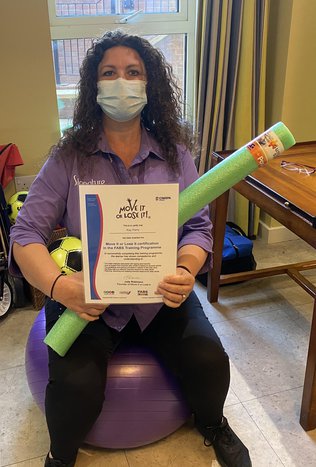 The Beeches, Signature Care Homes would like to congratulate their amazing Activities Co-Ordinator, Kay, on becoming a qualified FABS training instructor!
Speaking of her recent achievement, Kays says:
"I'm Glad that Signature has given me the opportunity to obtain a qualification in 'move it or lose it (FABS) programme as I am a keep-fit fanatic and I am now qualified to pass my passion on to residents".
The FABS, Flexibility, Aerobic, Balance, Strength programme combines all the essential components for health and wellbeing and helps residents to stay fit and healthy, which in turn gives them independence.
The Beeches Team had the pleasure of joining one of the classes today and confirmed that it really was 'FAB'!
If you would like support with finding care near you, please contact us today!