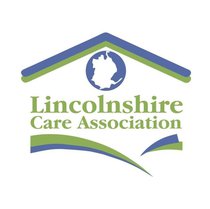 Lincolnshire Care Association (LinCA) represent the interests of care and support providers within the independent and voluntary sectors. They aim to assist providers to ensure that a sustainable selection of quality care services is available in Lincolnshire.
Managed by a voluntary Board of Directors, LinCA prides itself on being able to offer accessible information, support, advice and development opportunities to care services in Lincolnshire. By doing so, they can help providers to respond effectively to the communities evolving needs from the care sector.
Who does Lincolnshire Care Association represent?
LinCO represents their member's views locally, regionally and nationally on major policy and funding issues. They play a key role in portraying a positive image of the care sector in their work with the media. The association works alongside care providers, the NHS, and Lincolnshire County Council to develop new models of care and support as well as new business opportunities. They have a place on the Lincolnshire Safeguarding Adult Board with a contribution to policies and practices.
Types of service:
Community, Day and Supported Living Services
Care Homes providing Personal and Nursing Care
Independant Social Work
Domiciliary Care Providers
Why should Lincolnshire care providers become a member of LinCO?
They can post job advertisements on the LinCO website
Key business information and news are provided in the member area of the website
Two free tickets to the LinCA Annual Conference
Access to LinCA Board members with expertise in Nursing Homes, CQC, Domicilary and Residential Care
Regular communications and a monthly newsletter
Business listing in the "Looking for Care" portal
Access to member only specific workshops
Quarterly networking meetings and Annual General Meeting
Access to support services - LinCA can access business support services such as Finance, HR, and Legal Services through their commercial members at discounted rates.
How much does the membership cost?
Per registered bed: From £5.20
Domiciliary Care Provider: From £300
Other Domiciliary Care Providers, Community Support Services and Extra-Housing Care: From £200
To find out more about advertising your care services on TrustedCare get in touch today