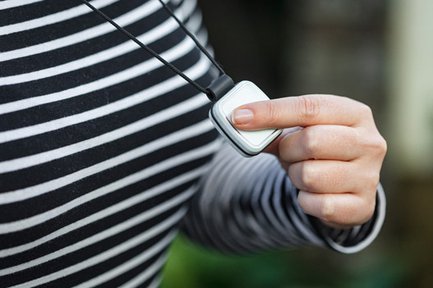 Remaining independent at home where we feel most comfortable is a priority for many older adults and their families.
There are a range of home care options that support this, but there may still be times when a little extra help and reassurance is needed. Accidents like falls can have serious consequences and this is where a personal alarm can complement your choice of home care.
What is a personal alarm?
Personal alarms are wearable devices with a button you press when you need help. They are used by elderly or vulnerable people to call for help when they have an accident, such as a fall, or need assistance, for example, if they feel unwell or are in distress.
Whilst some personal alarms will contact friends or family directly, most personal alarms include a monitoring service so the person wearing the alarm does not have to rely on friends or family to answer the alarm call.
Personal alarms are normally worn around the neck as a pendant or on the wrist like a watch. You may also see personal alarms referred to as lifeline alarms, community alarm systems or telecare.
How does a personal alarm work?
A monitored personal alarm provides a potentially life-saving service in an emergency:
When the emergency button is pressed, it triggers an alarm call to the 24-hour alarm monitoring centre.
The operator will answer the alarm call and will know from their records who the alarm user is, their location and any background information they have shared, such as medical conditions, as well as family or friends to contact in an emergency.
The operator will speak with the alarm user over the personal alarm equipment to establish the cause of the call and whether further support is needed.
If the operator cannot resolve the alarm call, or if the alarm user is unable to respond, they will call the alarm user's nominated emergency contacts, such as a neighbour or family member, or the emergency services depending on the nature of the call.
If the alarm user is unable to get to the door and has a key safe, then the operator can share the key safe code with the emergency services so they reach the alarm user without delay and without damaging the property.
A personal alarm provides the elderly and vulnerable with a way to get help in an emergency, day or night, even when friends or family may not be available.
How can a personal alarm support your loved one's care needs?
Family carers
If you're a family carer providing informal care for an elderly loved one then a personal alarm provides reassurance and peace of mind. You may feel guilty that you cannot be with them as often as you would like or worry they are OK when they are alone.
With a personal alarm, you can be confident that your loved one has a way of calling for help if they fall or have an emergency, even if you are at work or busy with other commitments.
Home care
If your loved one receives regular visits from a home care provider, there will still be times when they are on their own. If they fall when no one is around, a personal alarm means they can get help before their carer is due to visit.
Live-in carer
A live-in carer will provide a high level of attentive care so your loved ones can remain where they feel most comfortable. However, there may be times when they need to pop out or your loved one may be at risk of a fall at night. In these circumstances, a personal alarm provides an extra level of support which means you can rest assured your loved one is safe and secure.
Dementia care
If your loved one is living with dementia, they may need more care and support as their symptoms progress. They may be more likely to wander off, get lost or feel confused about their whereabouts. A specialist dementia tracker alarm provides you with a way to easily and quickly identify their location. The 24-hour monitoring centre will be able to look up the location of the dementia tracker and guide the emergency services to the location.
What type of personal alarm is right for my loved one?
There are several types of personal alarm to suit different lifestyles, depending on how active your loved one is: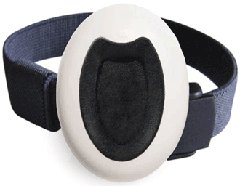 These work in the home and garden and usually include a wearable pendant that triggers an alarm base unit to alert the monitoring centre in an emergency.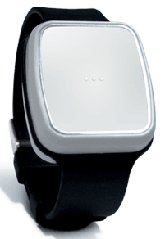 Fall alarms:
These have the same functionality as a standard personal alarm with the added benefit of automatically alerting the monitoring centre when it detects the wearer has fallen. If your loved one has fallen before or is getting unsteady on their feet, then a fall alarm is a good choice.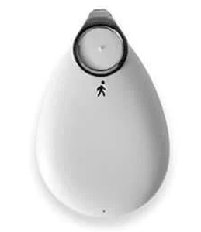 GPS and mobile alarms:
These will work from any location so your loved ones can get help when they are out and about. They often have extra features such as GPS tracking and fall detection. These are available as GPS pendants,  personal alarm watches and mobile alarms and have a pre-fitted SIM that will automatically switch between the strongest network signal, ensuring the best possible coverage. GPS alarms and mobile alarms are popular because the wearer can speak directly with the monitoring centre through a speaker and microphone built into the device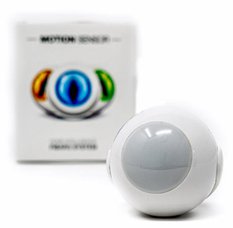 Home sensors:
An in-home personal alarm system can be complemented with monitored home sensors that protect against dangers such as smoke and other home emergencies.  New smart home technologies can learn your loved one's routine and provide insights to help you proactively manage their care needs.
How much does a personal alarm cost?
Personal alarms typically include a one-off setup fee and an ongoing subscription for the 24-hour monitoring service. Many personal alarm customers will be exempt from paying VAT on their alarm orders if they have a condition that requires regular medication, are chronically sick or are registered as disabled.
Taking Care, the UK's first Which? Trusted Trader Approved personal alarm provider, offer in-home personal alarms that start from £16.81 a month with a £69 setup fee.
Personal alarms with extra features such as fall detection or GPS tracking may cost a little more. For example, the Taking Care Anywhere works at home and out-and-about and has a built-in fall sensor. This is available from £25.99 a month with a £70 setup fee.
Call Taking Care and start your 30-day risk-free home trial or order online
Lines open Monday – Friday, 8am – 6pm