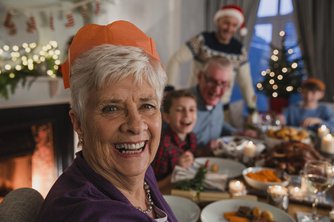 According to charity Re-engage, "Over 500,000 elderly people will spend Christmas alone this year."
Home care at Christmas can provide elderly people with the companionship they desire along with a reason to look forward to the festive season again. Christmas is meant to be a joyful time for everyone and home care companies make a big effort to ensure that all of their clients have their care requirements met over the Christmas period. Where they can they will also take on new clients temporarily who wish to have assistance for the Christmas season. This may be for companionship for someone who would be spending Christmas otherwise alone, or simply for additional help with preparations from writing Christmas cards to helping with food preparations.
Top 10 Questions & Answers
Q 1: I'm going away for Christmas - what can I do to help my elderly relative prepare?
Break the news gently -
As soon as your plans to go away for Christmas are finalised, it would be a good idea to break the news to your relative gently so that they have plenty of time to come to terms with the idea of spending Christmas without you. It's likely that they were looking forward to spending the day with you so make sure you are sensitive in your approach.
Discuss your relative's plans -
It would be worth discussing what your relative would like to do alternatively so that you can start assisting them with making plans with other friends or relatives to ensure that they are not alone for Christmas.
Consider home care -
If your loved one does not have a large social network, you may like to broach the subject of whether they would be happy for a home care agency to assist them on Christmas Day to provide companionship. Home care agencies provide all-year-round support inclusive of Christmas Day, Boxing Day and New Years Day so this could be something to consider if your loved one is open to the idea.
Q 2: What help can a home care agency provide my relative?
This question can be likened to 'how long is a piece of string?'. The whole purpose of home care is to support individuals with whatever they need to remain comfortable and content in their own home. Listed below are a few ideas of what people receive support with over the festive period.
Assistance with attending social events such as Christmas Fayre's or friend's houses for a cup of tea
Personal care which includes washing, toileting, feeding and dressing
Many elderly people simply like the companionship of a Carer coming to see them in their home for a chat over a cuppa
Tasks such as meal preparations can become more and more strenuous as people age but this is something that home care agencies are happy to assist with.
Carers can assist Service Users with home help which may include washing up, putting the hover around the house and general cleaning.
Please don't feel constrained by this list. If there's something specific you require support with then just ask! A good home care company will always try to assist in making clients Christmas wishes a reality!
Q 3: How much will home care cost on Christmas Bank holidays?
There is no clear cut figure for how much a care package will cost on Christmas Bank holidays as this will greatly vary provider to provider, and of course, on the level of assistance, your loved one is assessed as needing. However, we can confirm that costs are likely to be slightly higher than they would be on non-Bank holidays due to rewarding Carers for missing their own families festive plans to help their clients. Most providers charge time and a half or double on bank holidays.
Q 4: How can I find a home care company to help my relative over the Christmas period?
You can browse our website, TrustedCare.co.uk, to discover home care companies close to you or your relative. Simply select 'Home care' as the type of care you are looking for and type in the postcode of the area the care is required. This will bring up a list of services close by which are regulated by the Care Quality Commission (CQC).
Examples of home care companies who provide support nationally:
Q 5: How can I include my elderly relative on Christmas Day?
Board/Card games: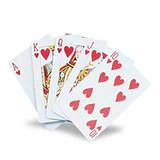 Playing board & card games are a great way to get the whole family involved on Christmas Day. Your elderly relative may even know of some old games that they can teach the younger members of the family! Having something to contribute to the group may make them feel like their presence is appreciated.
Photo albums:
Looking through and reminiscing on old photo albums is another brilliant way of bringing different generations together. Your elderly relative may enjoy telling younger members of the family stories from the past.
Music:
When putting together a Christmas music playlist for the day, ask your elderly relative whether they have any song requests. Older people can sometimes feel forgotten so they will be touched that you thought to ask them.
Quiet retreat:
Make sure that there is somewhere quiet in your home for your elderly relative to retreat to should they become tired or overwhelmed by the celebrations.
Q 6: What are your top tips for arranging transport for an elderly relative?
1. Plan well in advance -
To prevent any last-minute stress of how your elderly relative is going to get from A to B on Christmas day, ensure that you plan as far in advance as you can.
2. Ensure that they are not travelling alone -
You will want to ensure that your elderly relative does not travel alone as this could be dangerous in cold weather conditions. Among other hazards there could be ice on the ground making falls a higher probability. A good starting point would be to see whether any family members can provide your relative with a lift.
3. Look into voluntary agencies -
If family members are unable to provide a lift for your relative, there are voluntary agencies that may be able to help with transporting your loved one on Christmas Bank holidays such as the Royal Voluntary Service and Community Transport Association.
4. Communicate with your relative -
Ensure that you ask your elderly relative what their preference is for what time they are picked up and dropped back home. Being involved in the decision-making process will reassure them that you value their opinion.
Q 7: My elderly relative is against receiving home care but I don't want them to be alone on Christmas day - are there any other options?
Care can be a difficult subject to broach with ageing relatives as like all of us they value their independence and may struggle to accept the fact that they are in need to support even if just for companionship.
However, you will be pleased to know that there are often community events running over Christmas Bank holidays. Many are volunteer-run and include transportation, Christmas lunch and carol services. If your relative isn't up to leaving their home, some organisations can organise for a volunteer to visit.
Here are a few organisations that will be holding events in the community over Christmas to prevent people from being alone:
Q 8: I'm going away for Christmas - what provisions can I make for my elderly relative before I go?
Check that their boiler is in full working order so that they can stay warm

Make sure that there are no hazards around the house
Ensure that they cupboards are well stocked with food
Double-check that they have all of the medication they require whilst you are away
Give them a list of emergency contact details
Q 9: My elderly relative receives support from a home care agency - do I need to contact them regarding Christmas?
Yes! Communication is key, and that's no different when arranging Christmas with a loved one who receives a care package. You must liaise both with any family involved in the care of your elderly relative and the home care agency so that everyone is on the same page and knows whether or not the services of the home care agency are required on Christmas Day.
If your relative is spending Christmas with you and you live locally, you may be able to arrange for their Carer to pop in on your home on Christmas Day to provide any help that your loved one may require daily. If you live far away from your relative, there's a chance that the agency may have offices close to you so it is worth asking the question. If not, we would recommend that you research home care agencies near you well in advance and inquire as to whether they can provide care to your relative on Christmas Day.
Q 10: How can I check-in on my elderly relative over Christmas?
Whilst you are away on your holiday it would be a good idea to check in on your elderly relative regularly to see how they are doing and to assure them that you have not forgotten about them while enjoying your holiday. We recommend that you:
Ask your relatives neighbours to look out for your elderly relative providing you feel that you can trust them and give them your contact details.
If a home care agency is due to be popping in on your relative, ask whether they would mind updating you on how they are doing.
Call or video chat your loved one as much as you can to prevent them from becoming lonely. If they are not familiar with video chat you may like to give them a tutorial before you go.
Arrange for your relative to attend social events or have visitors while you are away to keep them busy and ensure they are enjoying the lead up to Christmas. You may even be able to help arrange for them to spend Christmas Day with other family or friends. Provide your contact details to those you know they are due to be seeing and you may receive a picture of your relative enjoying their Christmas dinner!
We wish you a very Merry Christmas and a Happy New Year!
Are you looking for a care service near you? Please don't hesitate to get in touch today.