Everyone's dementia journey is different, adjusting to a diagnosis can be incredibly difficult for individuals and their families. Thankfully, there are a number of companies out there who can support you to still get a much needed break away.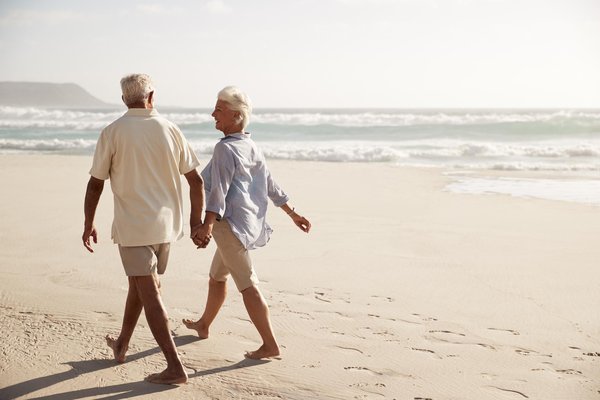 Dementia-friendly holidays are designed to accommodate the specific needs and challenges faced by individuals living with dementia, allowing them freedom to enjoy holidays.
These holidays go beyond traditional holidays by enhancing comfort, safety, and stimulation. The aim is to provide a supportive environment that encourages individuals with dementia to participate in various activities, make new memories, and maintain a sense of dignity and independence.
Revitalise offers respite holidays for those living with dementia. Their centres are fully accessible and have a team of dementia trained nursing professionals.
Revitalise has been providing fun and relaxing holidays for those with dementia and other disabilities for 60 years.  Revitalise offer holidays for those with dementia and disabilities over the age of 18.
Carers are more than welcome to have a respite break with revitalise too, but they are not required to be there. They are more than welcome to accompany the person they care for, but also have a holiday themselves, whilst Revitalise take over the care.
A team of registered nurses, holiday care assistants and volunteers offer support to many conditions such as Parkinson's, strokes, dementia and Alzheimer's.
Three different packages are offered. Package 1 includes prompting to wash or take medications. Package 2 includes prompting as well as physical support with personal care, washing and dressing. Package 3 is inclusive of 1 and 2, as well as support with other clinical procedures, such as hoisting, wound care, catheters and PEG management.
Revitalise can offer support with funding, and have a few charities which can support such as The RS Fund and The Joan Brander Memorial Fund.
Dementia Adventure believes that, with the right support, anything is possible. Dementia Adventure offer small group holidays and individually tailored breaks for those living with dementia.
Dementia Adventure offer breaks for families and carers to get away together and enjoy some time off. They allow the families and carers to relax and regain energy.
Dementia Adventure have a specialist team of staff who are trained in understanding and communicating with those who have dementia. They are DBS checked, First Aid trained, Safeguarding trained and trained in risk analysis.
All of the holiday planning is managed by Dementia Adventure, including travel arrangements, activities and acommodation. The Dementia Adventure team will be with you 24 hours a day, to drive, cook and acompany you during your holiday.
The price of a holiday can be a worry, so Dementia Adventure make this more affordable by subsidising their holidays by a minimum of 30%, which comes from being a not-for-profit organisation and use donations and funding to cover this.
Both small group holidays and individual holidays are offered. The small group holidays are five days long and involve spending time with your family and those living in a similar situation to you.  Many people like this as an alternative to traditional respite care.
Limitless Travel support in organising dementia-friendly holidays in the UK, Europe and around the world.
Limitless Travel offer care packages tailored to each individual. Limitless travel can arrange a disability friendly UK coach tour or a fully wheelchair accessible holiday abroad.
Limitless Travel's range of dementia holidays are based in hotels that are purpose-built to cater to the needs of individual with physical and mental disabilities, including spacious lifts, wheelchair-accessible floors and ensuite wet rooms.
Limitless Travel's hotels can support with all aspects of care for those with dementia, including support with personal care, washing and dressing and the care manager follows up after every booking with a phone call to ensure a bespoke holiday is created.
All holidays are provided with fully wheelchair-accessible coach transport from pick-up points around the UK.
Limitless Holidays include holidays in the UK, abroad and on cruises around Europe.
MindforYou is a specialist dementia holiday charity.
MindforYou has partnered with Sladen Lodge, near Hathersage in the Peak District. Sladen Lodge is in a stunning location and has a spacious layout and accommodation.
All bedrooms at MindforYou are en-suite with walk-in rainforest showers and features  bathrooms, 6 walk-in showers and 1 bathtub.
Sladen Lodge is a bungalow, so the home is all on one level, meaning easy access for those with mobility issues.
All staff at MindforYou have significant dementia experience and are on site to support 12 hours a day from 9am-9pm.
MindforYou offer companionship in the house or out and about, prompting and support with toileting and individualised activities.
Broadgate Farm Cottages in Yorkshire provide dementia-friendly holiday cottages. They have taken many steps to ensure their holiday-makers are comfortable and safe.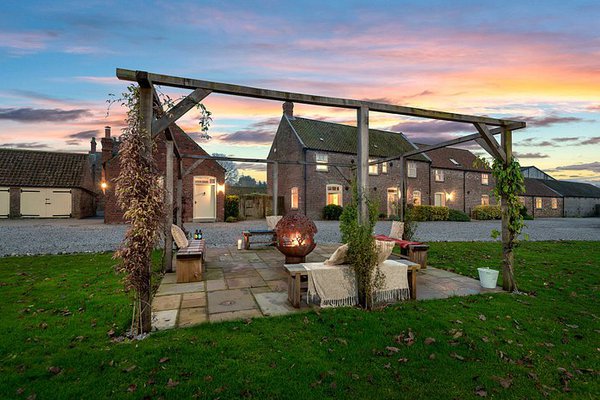 The cottages have parking on site, close to the cottage, as Broadgate Farm understand it is much simpler to know that you can always park closely and safely to your accommodation.
Broadgate Farm has well-maintained large grounds, however, ensure that any "noisy" equipment is not used when you are in, to avoid the disturbance of unsettling loud noises.
Each cottage also has its own enclosed outside space, to avoid the worry of wandering off.
Several of Broadgate Farm's cottages offer ground floor bedrooms and bathrooms,  some having wetrooms.
Broadgate offer the ability to bring up to 2 pets per booking. They understand that many people living with dementia have a dog, sometimes as an assistance dog.  Broadgate Farm also offers the ability to arrange for private catering which can deliver a range of menus to suit all occasions and budgets.
Key Features of Dementia-Friendly Holidays
Accessible Accommodation: Dementia-friendly accommodations are equipped with features such as clear signage and safe design elements. These modifications reduce confusion and anxiety, making it easier for those with dementia to navigate their surroundings independently.
Engaging Activities: Holiday providers often have activities that provide stimulation and sensory experiences. These can include art workshops, music sessions and gardening. Activities are tailored to the interests and abilities of the participants, allowing them to connect with others and rediscover past passions.
Trained Staff and specialist equipment: Dementia-friendly holidays are staffed with individuals who are trained to understand and support those with dementia. Many of these services request you to fill out a form with any equipment required for the stay such as mobility and bathroom aids.
Safe Environments: Safety is paramount in dementia-friendly holiday settings. From secure outdoor spaces to prevent wandering to assistance with medication management, these holidays prioritize the well-being of all participants.
Funding opportunities: Some services offer support with funding the holiday. Dementia Adventure can fund up to 30% of the cost of the holiday for you.
Are you looking for a dementia care service? Please don't hesitate to contact us today for assistance.