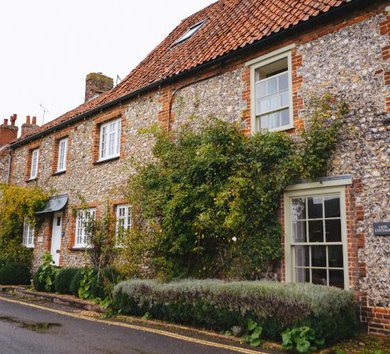 For lots of older people, their wealth is locked up in the properties they own. When the time comes that they need care, they often need to sell their home to fund long-term care costs.
Care needs are often immediate and access to cash to pay for care whilst a property is sold can be limited. It can take several months to sell a house and during this time the cash can run out, causing undue stress about how ongoing care costs will be funded. Immediate family are often left to pick-up the care bill, or with no option but to choose a cheaper care home to make what little money is available last longer.
The solution
A secure loan is made against the property for up to 50% of its value, providing enough money to fund up to 24 months of care costs whilst the sale of the property goes through.  This provides those who need care, and their families, the space to focus on the care provision, and allows them the time to sell the property at a competitive market rate.  Providing you meet the eligibility requirements, funds can be transferred to you within 7 days of paperwork being received.
Eligibility requirements
You are the legal owner of the property, or have Power of Attorney over the Finances of the legal owner to the property
The property is not jointly owned or the permanent residence of a spouse, relative or dependent
You own over 50% of the property when any outstanding debts on the property are taken into consideration
The property is going to be sold
Interested in finding out more?
Example lending
In this example we are going to show you what the fees and cost of a care service which is £1,100 per week looks like and how much it would cost to finance over 6, 9 and 12 months.
| | 6 months | 9 months | 12 months |
| --- | --- | --- | --- |
| Care home deposit (4 weeks fees) | £4,400 | £4,400 | £4,400 |
| Care home fees | £28,600 | £42,900 | £57,200 |
| Loan amount (deposit plus fees) | £33,000 | £47,300 | £61,600 |
| | | | |
| Product Fee @ 3% | £990 | £1,419 | £1,848 |
| Interest @ 1% rolled up | £2,039 | £4,384 | £7,613 |
| Total Fees | £3,029 | £5,803 | £9,461 |
| | | | |
| Total Amount Repayable | £36,029 | £53,103 | £71,061 |
The total amount owed is paid at the end of the loan agreement from the money raised through the sale of the property.
It is possible to borrow more money than just the care home fees so long as the total loan value does not exceed 50% of the property value. Individuals may wish to borrow more money for the following:
To purchase an Immediate Needs Annuity: A financial product which guarantees to pay for ongoing care costs in exchange for a one-off lump sum payment
To renovate the property before selling: Investing in renovating the property before selling will hopefully help to attract more buyers and achieve a better sale price.
Terms of the loan
There is a charge placed on the property
Loan terms are for between 6-12 months*
Monthly rolled up interest rate of 1%
Product arrangement fee of 3%
*If loan needs to be extended past 12 months, a new loan agreement will need to be negotiated