Worplesdon View Care Home
5.0 out of 5 5.0 out of 5.0 3 reviews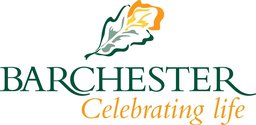 Specialisms
Dementia Care
Old Age (65 years+)
Palliative Care
Physical Disabilities
Respite Care
Call this provider - 01483 663766
WORPLESDON VIEW NOW OPEN! Worplesdon View is a brand new purpose-built 78-bed care home located on the Worplesdon Road in Guildford, Surrey. Worplesdon View delivers nursing and residential care services as well as personalised dementia care in one of Barchester's unique Memory Lane Communities.
The Memory Lane Community has been specially designed for those living with dementia using colour schemes that easily enable residents to identify areas within the home. It also features life skills kitchens where residents can be involved in everyday kitchen activities such as baking and setting the table under supervision and guidance.
The whole home has been designed to create a home-like feel with furnishings designed with older people in mind, from the sofas and chairs in the living rooms, through the spacious and en-suite bedrooms to the sculpted gardens. Worplesdon View features a range of services and facilities including a coffee area, hair salon and a beautifully-maintained garden. Throughout the home there is a range of communal and dining facilities to suit people who enjoy socialising as well as those who prefer quieter activities.
Our cordial invitation is extended to all to visit the home where you can see the type of accommodation that will be available and to meet our General Manager, Lynda Garner, and her team at Worplesdon View who want to make a difference to their residents' lives by giving first class nursing and care. For further information or to arrange a meeting over a coffee or tea, please contact us now!