Streatfeild House
5.0 out of 5 5.0 out of 5.0 3 reviews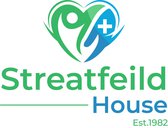 Specialisms
Dementia Care
Learning Difficulties
Old Age (65 years+)
Physical Disabilities
Under 65 years
Call this provider - 01424 233609
Streatfeild House is a family-owned, 22-bed residential care home that is managed by LWT Health Care Limited. Situated in a residential area in the seaside town of St. Leonard's on Sea, Streatfeild House has good transport links to Hastings town centre and other popular local venues. The home has been providing care and support for adults with learning disabilities and or dementia for over 38 years.
Streatfeild House is led by an expert management team consisting of a manager, deputy manager and supportive providers. Together, we endeavour to create a warm and welcoming care home where our residents receive the kind of high-quality and personalised care that would be fit for each individual. We consider our staff to be the backbone of the home and we pride ourselves on having an outstanding, kind and exceptionally hardworking team. We run a 24hour service that ensures residents are safe, secure and cared for at all times. Together, our team works incredibly hard to achieve excellence in all areas and to comply with fundamental standards. We are a united workforce, who are whole-heartedly devoted to going above and beyond our normal duty of care to ensure your loved ones are comfortable, happy and living life with dignity.
Ultimately, Streatfeild House provides high-quality residential care in a homely environment for those who require support and accommodation.
Our goal is to provide the best customer service and to answer all of your questions in a timely manner. Please do get in touch with us today to find out more about the care we provide at Steatfeild House.