Strawberry Fields
0 out of 5 0.0 out of 5.0 0 reviews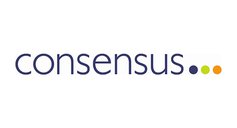 Specialisms
Learning Difficulties
Physical Disabilities
Respite Care
Under 65 years
Younger Adults (18 - 25)
Call this provider - 0330 053 9438
Strawberry Fields provides residential accommodation for individuals with learning disabilities and associated complex needs.
Located in the charming rural village of Wick and close to the coastal town of Littlehampton, the service is close to local amenities.
Each individual is supported to develop their own unique person centered plan which focuses on their goals and aspirations for a more fulfilling life.
A large purpose built modern bungalow set within its own grounds and gardens, the service provides 10 well proportioned en-suite bedrooms that can be decorated to suit individual tastes and styles.
The service has a large lounge, a quiet lounge, kitchen and dining room.
Two vehicles are used in conjuction with public transport supporting individuals in accessing the community daily.
We ensure that each person has a comprehensive activities programme which incorporates activities of daily living and affording each person to achieve their outcomes.
The home is enhanced by having access to a large activity centre with its own trampoline, gym and sensory room.