Sherwood Court Care Home
Price on enquiry
3.9166666666666665 out of 5 3.9 out of 5.0 3 reviews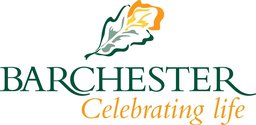 Specialisms
Behaviours that may challenge
Dementia Care
Old Age (65 years+)
Palliative Care
Physical Disabilities
Respite Care
Call this provider - 01955 957002
Quality Care You Can Trust We provide first-class 24-hour nursing care alongside expert care for people with dementia in our Memory Lane Community.
Our team of highly-qualified and attentive staff really focuses on the individual needs of our residents with a tailored care plan for each person. And our dedication can be seen across the board - in our cooking, hospitality and organised activities for our residents.
Breakfast, lunch and dinner are the cornerstones of daily life at Sherwood Court Care Home. We place importance on protecting residents meal-times as good nutrition and hydration are key to staying well. Our daily menu always offers a choice of at least 2 dishes for each meal time and individual dietary requirements are always catered for. Family members of residents are very welcome to 'book-in' and join us for a meal.
Sharing a site with our sister home Sherwood Lodge, our home is modern and purpose-built surrounded by landscaped grounds in Preston. We think you'll find we're ideally suited to meet your needs now and in the future to ensure you get the most from your retirement years.
To find out more about the care provided at Sherwood Court Care Home then please get in touch. Our Home Manager or Administrator would be delighted to answer your queries and invite you to come and see us.