Raleigh Manor Care Home
Weekly prices: From £1,285
0 out of 5 0.0 out of 5.0 0 reviews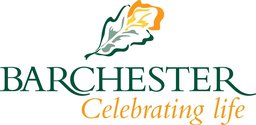 Specialisms
Dementia Care
Old Age (65 years+)
Palliative Care
Respite Care
Under 65 years
Call this provider - 01395 202309
Raleigh Manor provides 24-hour residential care for the elderly which includes residents living with dementia, Raleigh Manor also supports respite stay for those requiring a short stay with us. We have highly skilled and trained staff to ensure that the residents feel at home and in which their lives can be enriched and receive the utmost highest quality of care. Each resident's needs are different and so we ensure we cater to everyone's specific needs.
Here at Raleigh Manor, we understand the difficult and emotional process of finding a care home for yourself or a loved one and so we pride ourselves on offering advice to those who want to find the most suitable and appropriate care.
Our activities coordinators are always on hand to deliver wholesome activities and put our residents' creative minds to the test. We understand that not everyone will enjoy the same activities so we always offer different activities that suit their individual interest and personalities. One-to-one chats are great for residents who enjoy peace and quiet and would simply enjoy having a nice hot cuppa with some company, we cater to everyone's needs and what they desire.
At Raleigh Manor, the meals are fresh and bursting with flavour. We cook our food to the highest standard and we ensure dietary requirements are met and catered for. We like to serve fond favorites as well as new and exciting dishes.