Newlands
Weekly prices: From £1,629
5.0 out of 5 5.0 out of 5.0 1 review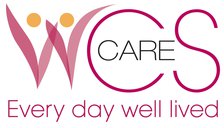 Specialisms
Learning Disabilities
Physical Disabilities
Younger Adults (18 - 25)
Call this provider - 01926 800119
Newlands provides a long term home for some of our residents. For others, we provide rehabilitation, respite and short term residential care. Many of our residents have physical disabilities or long term conditions, sometimes accompanied by visual or hearing impairment, acquired brain injury and cognitive or learning disabilities.
At Newlands, we've created an atmosphere that encourages friendship and socialising in a warm and welcoming environment. Newlands has three small households, all on the ground floor. We have 26 rooms, of which 13 have en-suite facilities.
The households each have a lounge and dining area, with a kitchenette where people can make their own snacks and drinks, or cook a full meal if they choose. The gardens have been landscaped and offer accessible seating areas, raised flower and herb beds and a spa area with hot tub jacuzzi.
Residents are positively encouraged to take part in the daily living routines of the house, such as shopping, cooking, gardening and a variety of leisure activities.
We can only provide a snapshot of life at Newlands here. If you'd like to find out more, please phone us to make an appointment or just drop by when you're in the area - the kettle's always on!