Little Smugglers Barn
0 out of 5 0.0 out of 5.0 0 reviews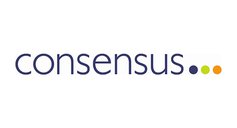 Specialisms
Learning Difficulties
Respite Care
Under 65 years
Younger Adults (18 - 25)
Call this provider - 0330 053 9438
Little Smugglers Barn specialist care facility supports individuals with mild to moderate learning disabilities and additional needs including Autistic Spectrum Conditions & Aspergers.
The home supports up to 5 individuals, it is easily accessible by wheel chair and bedrooms are en suite. All of our residents have their own bedroom which they are encouraged to make their own. Should a new resident wish to bring their own items of furniture then providing they pass health and safety regulations we will do our best to accommodate this.
All the residents at Little Smugglers Barn have their own unique, personalised care plan. A care plan takes into account not only care needs but the resident's wishes. The care plan is continually monitored and updated to account for any changes to care needs or personal wishes.
We provide a safe living environment for younger adults from the age of 18-65. We encourage our residents to gain and maintain as much independence as possible in a safe and supportive environment. Our dedicated care professionals receive specialist training in caring for younger adults - it is definitely not a 'one-size' fits all approach.
Please do give us a ring to organise coming to see Little Smugglers Barn and to meet our Home Manager. We would be delighted to spend time finding out about your loved ones care needs and share information on the care we provide.