Leah Lodge
5.0 out of 5 5.0 out of 5.0 3 reviews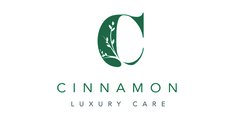 Specialisms
Dementia Care
Old Age (65 years+)
Respite Care
Call this provider - 020 8103 0426
Welcome to boutique care at Leah Lodge, Blackheath
After an extensive programme of remodelling and refurbishment, Leah Lodge's boutique care home welcomes a small group of 48 residents living with a form of dementia; the perfect number to ensure a close sense of community, while allowing the highest standards of personalised care.
With picture postcard good looks and oozing charm, Blackheath is one of London's prettiest and most welcoming neighbourhoods – with an abundance of enviable local amenities including shops and restaurants. It is also a neighbourhood that fosters community spirit, spearheaded by The Blackheath Society, one of the oldest such societies in the country which organises activities to 'preserve and enhance the area'.
For the team at Leah Lodge, care is not a career choice – it is part of our nature. We know it is the little things that can make all the difference – like always having time for a chat, knowing the names of your children and grandchildren, and never forgetting a birthday or anniversary. Leah Lodge provides high-quality, tailored residential and dementia care.
We believe that happiness does not have to stop with the diagnosis of dementia, and are proud to have established a reputation for supporting people living with the dementia – not to mention their family and friends.
Why not give us a call to find out what sets us apart from other care providers and how we might be able to support yourself or a loved one at our care home in Blackheath.