Heather Holmes
0 out of 5 0.0 out of 5.0 0 reviews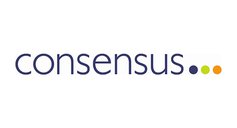 Specialisms
Learning Difficulties
Physical Disabilities
Respite Care
Under 65 years
Younger Adults (18 - 25)
Call this provider - 0330 053 9438
Heather Holmes is a pleasant character house in Desborough, near Kettering providing a residential service for individuals with learning disabilities. A caring, supportive staff team ensure a happy, friendly and welcoming environment and maintaining good health and well-being is a key focus. The service can also accommodate individuals with additional physical disabilities and mobility issues.
Support is tailored to individual's specific needs, goals and aspirations so they can live a meaningful life with opportunities and choices. Person centred plans are regularly assessed and updated, particularly as individuals become more independent or achieve significant outcomes.
The service is spread over two floors. The ground floor provides more intensive support for those with more complex needs and who may be less able and has 8 bedrooms and communal areas.
The upstairs consists of 4 bedrooms and is more suitable for those who wish to experience more independent living and develop daily living skills for greater independence. The focus is on helping all individuals who reside in the service to reach their full potential.
The service is close to local social and leisure facilities and has good transport links promoting ample opportunities for social inclusion and an active lifestyle. Individuals partake in many social activities and leisure events within the home and in the local community, including BBQs, movie nights, pamper nights, football tournaments, shopping and cinema trips.
Work opportunities and lifelong learning and development are actively encouraged.
64 Rushton Road
Desborough
Northamptonshire
NN14 2QD
Send enquiry