Harvey Lane
0 out of 5 0.0 out of 5.0 0 reviews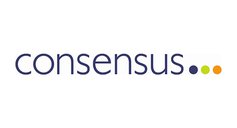 Specialisms
Learning Difficulties
Physical Disabilities
Respite Care
Under 65 years
Younger Adults (18 - 25)
Call this provider - 0330 053 9438
Harvey Lane is a residential service for adults with Learning disability, Autism and challenging behaviour. With 8 en-suite bedrooms, all on one level, the home is also suitable for wheelchair users.
Providing a caring, supportive environment, the focus is on a person centred approach to encourage greater independence and the achievement of personalised goals and aspirations. Individuals are supported to develop daily living skills such as personal care, cooking skills and budgeting.
Harvey Lane is close to Norwich City Centre and all its leisure, historical and social amenities and access to the community is greatly encouraged either independently or with support. Individuals enjoy swimming, shopping, bowling, music groups, going to football matches and trips and holidays farther afield. There are also regular activities within the home such as film and theme nights, BBQs and cooking nights to support social inclusion and develop friendships.
The staff team place key emphasis on a successful transition programme, where key workers work closely with the individual and their family to produce robust, individualised support plans. If challenging behaviours are present, the team will also work with our in-house Positive Behaviour Intervention team to provide dedicated strategies.