Great Oaks
Weekly prices: From £1,100
5.0 out of 5 5.0 out of 5.0 3 reviews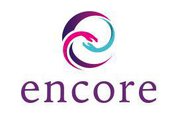 Specialisms
Dementia Care
Old Age (65 years+)
Palliative Care
Physical Disabilities
Respite Care
Call this provider - 01202 464569
We understand that moving into a residential care home can be one of the hardest decisions that you and your family have to make. That is why we aim to make the transition as smooth as possible and to ensure families feel welcome and supported.
Great Oaks, one of our specialist nursing care homes in Bournemouth, is situated within a private woodland setting with 180 degree views of its leafy surroundings. Beautifully secluded, the brand new, purpose-built care home is the epitome of peacefulness and designed to enhance residents' wellbeing, whilst preserving the landscape's charm.
Our highly qualified, dedicated care teams are specialists in each area of elderly care. Our distinctive and responsive individual care plans reflect not only your care needs but also your unique character and preferences. The care team gets to know and understand each resident individually in order to provide them with the personalised care that they deserve.
We encourage our residents to partake in the daily activities programme at Great Oaks. Activities are tailored to the interests of our residents as well as trying to offer them something new. If you've been a keen cook or gardener all your life we see no reason for this to change and our care staff will be on hand to support you.
We are devoted to seeing our residents flourish at Great Oaks. We consider wellbeing in its entirety – not only through movement and nutrition but also with enthusiasm for life, companionship and high spirits. Please do give us a ring to organise coming to see us for yourself.