Glenmoor House Care Home
Price on enquiry
5.0 out of 5 5.0 out of 5.0 3 reviews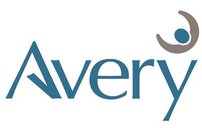 Specialisms
Dementia Care
Old Age (65 years+)
Palliative Care
Physical Disabilities
Respite Care
Call this provider - 01536 217315
Glenmoor House Care Home on the Rockingham Road in Corby is long established and proud to be serving the elderly of Corby and Kettering. We provide a complete range of care from nursing through to residential and dementia care and we also offer respite care for carers who need a break or for people keen to sample what care home life is all about.
We work hard to settle all our residents into home life as we appreciate that this can sometimes be a challenge. Our staff are experienced at making everyone feel as though they are in a home where residents are valued, their lives celebrated and memories shared. Our approach is holistic, catering for mind, body and soul and taking advantage of modern and technological resources to achieve this aim. We use the reminiscence magazine the Daily Sparkle to trigger memories and set communication going.
Residents are encouraged to decorate their rooms as they please. Familiar things makes the strange and new more acceptable. Bedrooms are spacious and light and come with walk-in showers and flat-screen TVs. Most like to find company in the cheerful lounges, but there are always quiet spots to for having a cosy chat or just relaxing.
When the weather is fine we enjoy our games sessions in the garden – we have our own versions of tennis, darts and netball. Residents may not be up to same standard as in their youth, but all exercise is good and keeps people young. We go to the nearby Autumn Centre for Chair Exercise too. Some of us may even have taken up a few tips from the belly dancer who came to entertain us recently.
We look forward to welcoming you to Glenmoor House Care Home for a visit.