Glebe Farm
0 out of 5 0.0 out of 5.0 0 reviews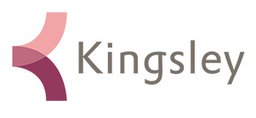 Specialisms
Learning Difficulties
Younger Adults (18 - 25)
Call this provider - 01480 275647
Many of the people we support at Glebe Farm have very complex needs and behaviour that may challenge. We provide support for people that have been previously detained under the Mental Health Act, and those that may be discharged from hospital on a Community Treatment Order or Guardianship Order. The people we support often require a higher degree of support than available in standard residential services, but will still have the opportunity for appropriate involvement in the community.
At Glebe Farm, we employ both Learning Disability and Mental Health nurses with the knowledge and skills to provide extensive support for the people who live with us and to the support staff. Glebe Farm provides a high-quality living environment where the people we support can remain for as long as their needs are being met. This means that we will encourage and support people to move on as and if appropriate for them.
We tailor activities to meet individual needs, whether they are of an educational, occupational or leisure-based nature. This may include horse-riding, swimming, fishing and sailing as well as occupational tasks both in house and in the local community, including college placements and other educational orientated activities.
We believe passionately that nothing should be a barrier to people achieving their ambitions and realising their full potential. At Glebe Farm, staff work hard to balance the need to safeguard those we support against actively encouraging positive risk-taking so they can make their own constructive choices, enabling them to take part in the activities that they specifically want to do. Positive risk-taking is an approach which ensures that people can attain their goals and are not restricted in their opportunities simply because other people decide that something may be "too risky" for them. We will work towards finding a suitable and safe way to enable it to happen – sometimes it can take a long time and a great deal of persistence to work towards achieving a very big goal but that is no reason not to make it happen.
If you have anything that you think we may be able to help you with, please don't hesitate to contact the manager at any time, she is always happy to help.