Elvy Court Care Home
Price on enquiry
4.666666666666667 out of 5 4.7 out of 5.0 3 reviews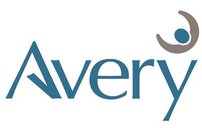 Specialisms
Dementia Care
Old Age (65 years+)
Palliative Care
Physical Disabilities
Call this provider - 01795 504272
Elvy Court Care Home enjoys a tranquil setting in a quiet residential area of Sittingbourne in Kent. It's just a gentle walk to the bustling town centre and there are easy connections across Kent.
Many of the staff have been part of the Elvy Court care team for over a decade and our home enjoys a long-standing reputation for welcoming and reassuring both residents and their loved ones as well. When times are difficult, carers need support too. Those that live here will find round-the-clock, excellent care, companionship and compassion from a dedicated team of professionals. Everyone is treated with equal dignity and respect, and actively encouraged to maintain relationships and engage with social activities as much as they can.
All our bedrooms are spacious and have an en-suite toilet and hand wash basin. Some ground floor rooms open out on to the garden. There are plenty of lounges where there is space to be sociable, join in with activities or just to be quiet in. Our café is a popular spot for a morning coffee and meeting up with friends old and new.
We make use of the latest technology in our Dementia Care programme and keep up–to-date on the latest thinking in dementia care to ensure that our residents are in the best place and their families have peace of mind.Our Dreamboats and Petticoats evening also got the residents moving – if not on the dance floor then getting with it in their chairs. Our approach is holistic, that is we care for mind and body, keeping brains and bones active, and our energetic Activity Coordinators enjoy devising a fun programme that will have something for everyone. Our residents also enjoy clambering aboard the minibus, getting out and about across Kent and finding new places to visit.
Please do not hesitate to get in touch by phone or message, we would love to welcome you along to Elvy Court whenever you're next in Sittingbourne.