Croxteth Park Care Home
Weekly prices: From £800
4.333333333333333 out of 5 4.3 out of 5.0 3 reviews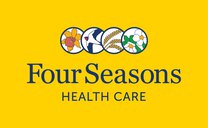 Specialisms
Dementia Care
EMI
Respite Care
Under 65 years
Call this provider - 0151 541 0553
You'll find Croxteth Care Home in Croxteth, Liverpool. Here our team of experienced carers receives valued support from the local community matron.
We provide a safe living environment for elderly adults over the age of 65. We encourage our residents to gain and maintain as much independence as possible in a safe and supportive environment. Our dedicated care professionals receive specialist training to support our residents - it is definitely not a 'one-size' fits all approach.
In our Penny Lane suite we provide support for people with dementia. In Strawberry Fields, we provide for those who need more care than they can get at home, and to help them retain as much independence as possible.
Ours is a purpose-built, single-storey property. We have a large, sheltered and safe garden, which is a lovely place to spend an afternoon.
All bedrooms have en-suites, great safety features and views of the garden or wider surroundings. We love new residents to personalise these spaces to make them more familiar and homely.
Breakfast, lunch and dinner are the foundation of daily life at Croxteth Park Care Home. We place importance on protecting residents meal-times as good nutrition and hydration are key to staying well. Our daily menu always offers a choice of at least 2 dishes for each meal time and individual dietary requirements are always catered for.
Please give us a call and speak to our Home Manager or Administrator, they will be delighted to answer your queries and invite you to come and see us.