Brendoncare The Old Parsonage Court
Price on enquiry
0 out of 5 0.0 out of 5.0 0 reviews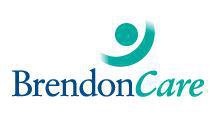 Call this provider - 023 8000 0659
Old Parsonage Court is a small retirement development of 22 leasehold bungalows and apartments set in the delightful mature grounds of The Old Parsonage.
Close Care has become a very popular accommodation choice among people in their retirement years because of its unique combination of advantages. It provides the independence and security associated with homeownership, together with access to many caring and communal facilities, giving peace of mind.
People living at Old Parsonage Court enjoy total independence, with access to the following extra services from the main house, all covered within the annual service charge:
Home linked by an alarm system to the main home
Day to day maintenance of the buildings
Repairs to the inside and outside of the home
Insurance of the buildings
Exterior window cleaning
A fund for future maintenance e.g. exterior painting
Maintenance of the garden and grounds.
For more information, please get in touch with us today!