Brendoncare Alton - Mary Rose Mews
Price on enquiry
5.0 out of 5 5.0 out of 5.0 2 reviews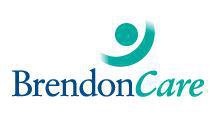 Call this provider - 01420 552547
Brendoncare is a registered charity, dedicated to improving the quality of life for older people through their 10 care homes and 90 friendship and wellbeing clubs.
Brendoncare Alton provides residential nursing care for 80 people, as well as care for people living with dementia. Adjoining the Home is Mary Rose Mews, comprising of 46 apartments and providing the independence and security of home ownership, together with the peace of mind of access to the home for practical, personal and nursing support when necessary.
The Mary Rose Mews complex is a purpose built retirement development of 46 leasehold one and two bedroom apartments set in the delightful mature grounds of the Brendoncare care home on the outskirts of Alton, based around a landscaped central courtyard.
Close Care offers many advantages over traditional sheltered housing schemes and has become a very popular accommodation choice among people in their retirement years because of its unique combination of advantages. Older people may continue to live in their own homes and take part in the mainstream of life despite failing health or compromised independence. They receive personal care and support services if and when they need it, and have the security of knowing that qualified assistance is on hand 24 hours a day at the press of a button.
Brendoncare Alton caters for single residents and couples and following an initial assessment can cater for residents with mild dementia if living with a partner. Should one or other of you require full-time care, this can be provided within the same complex. This allows a couple with differing care needs to reside close by. The nursing home also offers short respite stays following illness or after discharge from hospital.
Although no personal or nursing service is provided for in the annual charge, you will receive appropriate care in an emergency. You may arrange for Brendoncare to provide extra services at an additional charge such as laundry service, personal care, domestic help and more.