Surecare Wolverhampton
Price on enquiry
5.0 out of 5 5.0 out of 5.0 2 reviews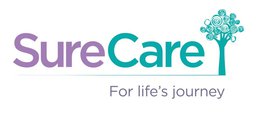 Specialisms
Dementia Care
Old Age (65 years+)
Physical Disabilities
Respite Care
Under 65 years
Call this provider - 01902 504308
SureCare Wolverhampton aims to provide care, assistance and support in ways that have positive outcomes for all of our clients, whilst promoting and encouraging their active participation.
We regularly review the support provided to our clients to ensure that we are successfully meeting their needs and achieving their aims and objectives. SureCare Wolverhampton encourages feedback from our clients, their relatives, friends and representatives.
SureCare Wolverhampton aims to provide a tailor made package of care and support that contributes to the overall health and well-being of its clients, whilst incorporating individual needs, wishes and preferences. We will work in partnership with other services and health professionals, to support our clients in maximising their full potential by promoting independence and, wherever possible, participation within our local community.
Before SureCare Wolverhampton can deliver services and in order to meet our client's needs, we ensure that a full care needs assessment is completed by our experienced staff and a detailed plan of care is agreed. We ensure that our clients' needs are thoroughly re-assessed as often as required to ensure that the care and support provided has the flexibility to respond to any change of needs.
Our rigorous recruitment and in-house training procedure ensures we continuously provide the highest calibre of staff. Our staff are regularly monitored and supported in their role, and career progression and development is encouraged throughout.
Office 7 Flexspace West Bromwich 151 Middlemore Road
West Bromwich
Birmingham
B21 0AL
Send enquiry