Millbank
4.333333333333333 out of 5 4.3 out of 5.0 3 reviews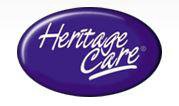 Specialisms
This provider doesn't have any specialisms selected...
Call this provider - 01636 552258
Millbank is an intimate residential care home that can support 37 older people, including those living with dementia. It is situated near the historic market town of Newark and is easily accessible on foot or public transport.
Millbank was full redeveloped in 2013 and now provides a range of accommodation for single residents and couples in the fully modernised Victorian House or the new wing.
The home provides a friendly and supportive home from home environment and residents enjoy home-cooked locally sourced food and meals. The attractive gardens are fully wheelchair accessible and a varied range of activities and events are arranged by the staff for residents to participate in if they choose.
For our residents with dementia, it is really helpful if family members are able to support care-staff in putting together a Memory Book. Memory Books are a brilliant aide-memoire for residents and helps them to share their life-stories with staff and fellow residents.
Please do give us a ring to organise coming to see Millbank and to meet our Home Manager. We would be delighted to spend time finding out about yours or your loved ones care needs and share information on the care we provide.