Home Instead Senior Care Dorchester
0 out of 5 0.0 out of 5.0 0 reviews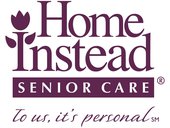 Specialisms
Dementia Care
Learning Difficulties
Old Age (65 years+)
Palliative Care
Physical Disabilities
Respite Care
Call this provider - 01305 235583
Serving Dorchester, Cerne Abbas, Bere Regis, Weymouth & Portland, Wool, Lulworth, Swanage, Wareham, Broadstone, Hamworthy & Upton, Lychett Matravers and the surrounding areas.
Home Instead Dorchester is owned and operated by Romesh Dharmasingham. For the past 10 years elderly care has been my focus and passion having operated a regional residential care group for older people with nursing needs, helping to provide high quality care for those most in need. It is with this in my mind that Home Instead Dorchester was born.
The decision was influenced by my own personal experiences of the care sector. Whilst operating care homes for many years, I would frequently come across fiercely independent older people who having lived with little or no care at home, had struggled through day to day tasks with little or no support for a long time until it was necessary to seek a solution away from home. Many people do not know where to start or who to go to for advice. Those who do find some assistance may find it very difficult to find quality and consistent care. Rushed visits at home can be the norm with traditional home care providers, Different stressed carers focussing on completing set tasks rather than attending to the very real need for companionship, someone to sit and have a cup of tea and a chat. There are many that deserve so much better.
At Home instead Senior Care Dorchester it is our belief that people are best looked after where they feel the most comfortable and where they can truly trust the individuals tasked with looking after them. We believe there is a better way to provide homecare. For us, care and companionship fit together as one, in visits that last a minimum of one hour with the same CAREGiver. We believe quality care cannot be delivered in less time and without the continuity of care provided by a true companion.
Whether you are enquiring about care in the home or you are interested in joining our compassionate and dependable team of CAREGivers, please give us a call.