Edyn Care
Hourly prices: From £20
0 out of 5 0.0 out of 5.0 0 reviews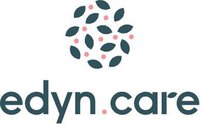 Specialisms
Day care
Dementia Care
EMI
Learning Difficulties
Under 65 years
Younger Adults (18 - 25)
Call this provider - 020 3974 1900
At edyn.care our sole aim is to build a world in which everyone can be cared for in their own home. In order to do this our care team is filled with experienced care specialists who work together to provide the best possible care and support for your needs.
Each one of our clients has a bespoke Care Plan put together by our Head of Care. edyn.care promotes a holistic approach to care planning; it is important that we not only care for your physical requirements but also build genuine relationships with our clients. We want everyone who uses edyn.care to genuinely look forward to visits from our Carer's.
For us technology will never replace our Carers, however it does support the work they do by providing a simple and effective means of monitoring care. Your online care hub allows you and your family to get care updates in real-time. We use the human touch to provide high-quality care, and technology to provide pro-active care. Which is why the former chairman of Care Quality Commission and the current chair of NHS England are backing us.
In comparison to other care providers, (which will take on average 1 week to arrange a suitable care plan) we aim to complete a suitable care plan within 24 hours of receiving your referral. We also contactable 24/7, meaning whenever you require assistance we will be here to help.
We can guarantee the very best care for you or your loved one as we only take the top 5% of Carers. To ensure that we know this, we do specific background checks on our Carers. If Carer's pass the 'Head Office' test then they will be put through the best one-to-one training from their Regional Manager. All our Carer's have an online profile, complete with a CV, which clients can access before shortlisting Carer's for interview.
We would be delighted to support you with care in your own home, please get in touch via telephone to find out more.
Battersea Park Library
309 Battersea Park Road
London
SW11 4NF
Send enquiry