DT Care Services
Price on enquiry
0 out of 5 0.0 out of 5.0 0 reviews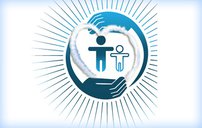 Specialisms
Day care
Dementia Care
Learning Disabilities
Old Age (65 years+)
Physical Disabilities
Respite Care
Under 65 years
Call this provider - 0121 726 1160
We understand the significance of listening to our customers to ensure that we deliver the highest standards of care and support to reach your goals, ensuring that you remain independent and your wishes are respected. We will help you to achieve this through effective planning to provide the support to meet your needs.
DT Care Services has an excellent, experienced and dedicated team who are committed to our company values and objectives. We are able to offer a variety of services to meet individual needs; from a shopping visit once a week, or companionship, to helping people with complex care needs.
At DT Care Services we recognise how important personal care and support is and that you and your family have continuity of care, with the same person or people coming in, so you are able to develop a close relationship with your 'Caring and Compassionate Team member', to feel safe and secure and not have different people looking after you or your loved ones.
Our services are regulated by The Care Quality Commission and all of our staff are trained above the minimum standards, and are 'police (CRB) checked'. We also provide services for government local authorities. To find out more about the support we can offer you or your loved ones, please give us a call.
DT Care Services support individuals with a range of care needs, including dementia care. No two clients are the same and we work with the individual & their family to draw together a care plan which caters to their individual needs. We support people to remain living in their own home and we are experienced in working with multiple healthcare professionals to ensure that the individual's healthcare needs are being managed effectively. Our hourly care costs for privately funded care-seekers depend upon the complexity of the individual's care requirements; if you are a Social Worker or funded by the Local Authority please give us a call to discuss the support we can provide.
Frequently Asked Questions about DT Care Services