Cumbria View Care Services Limited
4.666666666666667 out of 5 4.7 out of 5.0 3 reviews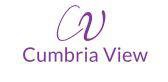 Specialisms
Dementia Care
Learning Difficulties
Old Age (65 years+)
Palliative Care
Physical Disabilities
Respite Care
Under 65 years
Younger Adults (18 - 25)
Call this provider - 015394 82595
Cumbria View Care Services will have the needs of their Service User at the centre of their operations. By offering tailor made packages of care, we aim to to provide a service that is person centred. We will promote independence through reablement and positive risk taking.
We aim to keep people safe and happy in their own homes for as long as possible by minimizing risk, promoting independence and encouraging social engagement to tackle loneliness. Training and development of our workforce will always be a key priority as we understand that only a well trained workforce can deliver outstanding care.
At Cumbria View, we understand that being in familiar surroundings and a regular routine are key for people who have dementia. Having familiar faces visiting regularly will go a long way to keep dementia sufferers satisfied. All our staff undertake Dementia training as part of their induction programme. We also have staff who are Dementia Champions and contribute to keeping our service users safe.
Live in Care is an excellent alternative to moving into a care home. With costs comparable to a care home you can get someone to be with you or your loved all time time. Benefit from one to one support and care most times during the day.
You may not be there all the time to be with your loved ones. But we can. Boredom and poor health are 2 key issues for older people. Boredom is compared to form of poverty. Lack of stimulation can lead to poor mental health. At Cumbria View, we understand that social interaction is key to keeping a person happy and content.
Please contact us today and let us know your needs. One of our team members will be happy to tell you more about the care we offer.