Caremark Redbridge & Waltham Forest
5.0 out of 5 5.0 out of 5.0 1 review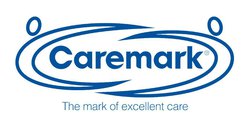 Specialisms
Dementia Care
Learning Difficulties
Old Age (65 years+)
Palliative Care
Physical Disabilities
Respite Care
Under 65 years
Younger Adults (18 - 25)
Call this provider - 020 8022 2795
We have spent many years providing home care. Over these years we have come to learn what is most important to our clients. One thing we hear all too often is how much they 'don't want to move out of their home and into a care home'. Caremark understand. Why would you want to move from the home where your family have grown up and have fond memories?
The range of Home Care service that Caremark provide mean that you may never have to leave your special home. Caremark can visit you at your home and support with what you need, when you need it and in a way that you would like things done.
Our dedicated care staff and management team ensures we are able to offer a broad range of home care services. The support we offer is always tailored to meet individual needs. Flexibility is built into our working systems.
Our Care Workers can visit you at times that suit your lifestyle. We are available to provide our home care services 24 hours a day, 365 days of the year. You need two hour-long visits everyday. Or you may simply just need a 30-minute visit once a week, either way we can accommodate your unique needs.
Caremark offer Care and Support to any child, young person or adult looking for some assistance to continue living at home safely and comfortably.
If you would like to speak to someone about the support you are looking for, or maybe you are interested in working within Home Care please call us or send a message.
54 Larkshall Road
Chingford
London
Greater London
E4 6PD
Send enquiry