Caremark Osmund Court
0 out of 5 0.0 out of 5.0 0 reviews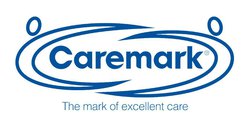 Specialisms
Day care
Dementia Care
Learning Difficulties
Old Age (65 years+)
Physical Disabilities
Respite Care
Under 65 years
Call this provider - 01903 906590
Caremark is a highly regarded presence in many local communities. We have a solid network of over 95 offices throughout the UK. We work closely with local support organisations within communities. This ensure that we are able to provide the home care services that local residents are most in need of.
We liaise with a range of organisations. From small community support groups to larger formally structured organisations. This includes the NHS, HSC Trusts and social services. These relationships help to keep us in close touch with localised needs.
We are one of the largest homecare companies in the UK, operating at the heart of local communities. We're proud to be a privately owned and operated British company with our founder still active in the business. Our network of more than 90 plus franchised offices delivers our award-winning care and support via our 4,500 plus care workers to over 6,600 clients.
You'll find that you will soon get to know your Care Worker, and feel comfortable with them. You'll also get to know your local Caremark Field Care Supervisor, who will make regular visits to your home to check that you are entirely happy with the support you are receiving. You are encouraged to speak to us at any time if you have any concerns about your safety or wellbeing, or wish to change the way your support is arranged.
To find out more about the care provided at Caremark Osmund Court then please get in touch. Our Care Manager would be delighted to answer your queries.