The Pines
4.0 out of 5 4.0 out of 5.0 1 review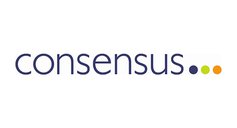 Specialisms
This provider doesn't have any specialisms selected...
Call this provider - 0330 053 9438
The Pines is a modern, pleasant house close to Bury St Edmunds providing a high standard of accommodation for individuals with learning disabilities, including behaviours that challenge.
The service is split into two areas which can support individuals requiring intensive support and those who wish to experience more independent living. There are pleasant communal areas and a large garden and vegetable patch which individuals can actively help to maintain.
Support is tailored to the needs, goals and aspirations of the individual so that they can live a meaningful, fulfilling life of their choosing. Individuals are supported to actively engage in community life and utilise the leisure and social facilities available in nearby Bury St Edmunds.
Assistance and support with daily living skills is provided where required which can include shopping, domestic duties and preparing meals which aids greater independence and confidence.
Please do give us a ring to organise coming to see The Pines and to meet our Home Manager. We would be delighted to spend time finding out about yours or your loved ones care needs and share information on the care we provide.