The Gables
4.0 out of 5 4.0 out of 5.0 1 review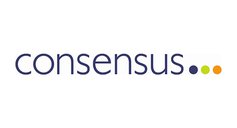 Specialisms
This provider doesn't have any specialisms selected...
Call this provider - 0330 053 9438
The Gables is a residential service in Littleport, near Ely, Suffolk providing nursing care for those with learning disability, mental health issues and/or nursing needs. With a warm, friendly, welcoming environment, the staff team supports individuals with very complex needs who require dedicated, individualised support.
There are 16 bedrooms across 2 floor and the service benefits from 2 lifts so can accommodate those with physical disabilities or mobility issues.
Here at The Gables we offer a wide and varied daily activities programme which changes to make the most of the Great British seasons! Daily activities are planned for both morning and afternoon which take into account the interests of our residents. We also welcome community groups and schoolchildren into our home so residents can stay connected with their local community.
The service has good transport links and is close to local amenities including the renowned Cathedral, local shops and leisure facilities and individuals are also encouraged to undertake training and educational courses and also go on short holidays and breaks.
Please do give us a ring to organise coming to see The Gables and to meet our Home Manager. We would be delighted to spend time finding out about yours or your loved ones care needs and share information on the care we provide.