Norbury Court
5.0 out of 5 5.0 out of 5.0 3 reviews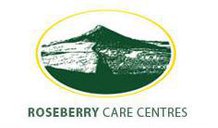 Specialisms
This provider doesn't have any specialisms selected...
Call this provider - 0114 446 9450
In the heart of the community in Sheffield exists Norbury Court, an attractive, modern care home offering nursing and residential dementia care for up to 58 people in a homely, friendly setting. The 58 single bedrooms are spread across 3 floors and each bedroom is equipped with an ensuite.
On the ground floor of the home we have a hairdressing salon where once a week our residents can pay a modest fee to have their hair cut and styled. There is also a large conservatory which functions as our music room. It is equipped with a piano, musical instruments and an audio system. We also have a games room with a pool table and a kitchenette for residents and visitors to the home to enjoy. Additionally, on each floor of the home there are 2 lounges, one of which is a large communal area and the other is a smaller, quiet lounge where our residents can relax in a calm environment. Each floor is also equipped with at least one large dining area where our residents can choose to eat their meals communally in good company.
The home sits just off Barnsley road in the heart of the community and is just a short drive away from Sheffield train station. There are numerous bus stops along Barnsley road making the home very accessible. The town centre and other shops, surgeries and local amenities are just a short drive away.
Our approach to care is the belief that by encouraging an active, engaging lifestyle and nurturing independence that we can improve the quality of life of residents living in the home. We offer both nursing and residential care for people living with dementia and this can be on a permanent or temporary basis.
Our manager Julie Wright is always happy to meet new people and should you have any questions or queries or just want to have a look around the home, please don't hesitate to stop by!