Lethen Park Care Home
5.0 out of 5 5.0 out of 5.0 3 reviews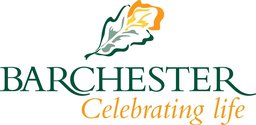 Specialisms
This provider doesn't have any specialisms selected...
Call this provider - 01224 945578
Lethen Park is a purpose-built care home in the town of Portlethen, situated 8 miles south of the City of Aberdeen.
At Lethen Park we offer 24-hour nursing care and support for older people, people with disabilities, people with long term conditions and people living with dementia, who are supported in our dedicated Memory Lane Community. The accommodation is on one level and offers spacious rooms, most with en-suite facilities. Residents are encouraged to personalise their rooms to ensure a comforting and homely environment. The home is surrounded by pleasant grounds and garden areas.
Breakfast, lunch and dinner are the cornerstone of daily life at Lethen Park Care Home. We place importance on protecting residents meal-times as good nutrition and hydration are key to staying well. Our daily menu always offers a choice of at least 2 dishes for each meal time and individual dietary requirements are always catered for. Family members of residents are very welcome to 'book-in' and join us for a meal.
The care delivered at Lethen Park is centred on personalised care planning. An assessment is carried out prior to admission where we can establish basic needs, likes and dislikes. Following admission this will be considerably expanded. Our skilled staff team will develop a tailored care plan for each person, working through the plan with the resident where possible and otherwise with relatives or friends.