Langfield Nursing and Residential Home
5.0 out of 5 5.0 out of 5.0 3 reviews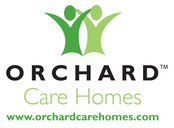 Specialisms
This provider doesn't have any specialisms selected...
Call this provider - 0161 653 5319
Langfield Care Home is situated in a residential area of Middleton, only a short distance from the centre of Bolton and Manchester. Caring for the needs of fifty-four permanent residents with a range of care needs, including dementia.
Langfield Care Home, is part of Orchard Care Homes who have implemented a dementia strategy across all their homes. Part of the strategy involves the use of tactile memorabilia and stimulating communal spaces. All of our care staff are trained in supporting the needs of people with Alzheimer's and other forms of dementia.
We want residents to feel at home, as such we encourage the personalisation of their bedrooms. All residents have their own bedrooms with their own bathrooms, where personal care is provided in a discreet and dignified manner.
The communal areas of the home provide the living space for residents to get together with fellow residents and visitors. Our Activities Coordinator aims to keep residents both mentally and physically active with a range of events and activities. Whether you desire to go dancing, enjoy a pint at the pub or visit the seaside, the team at Langfield will do everything they can to support you.
Life at the home is very much suited to the individual – all residents have their own personalised care plan which takes into account their needs and wishes. Our care team aim to provide the necessary level of support for residents to continue to lead the life they choose.
To find out more about day-to-day life at Langfield Care Home please do get in touch. Our Home Manager would be delighted to answer your questions and to arrange a convenient time for you to come and view the home.