Haythorne Place
3.5833333333333335 out of 5 3.6 out of 5.0 3 reviews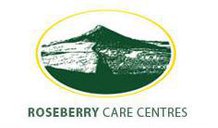 Specialisms
Dementia Care
Old Age (65 years+)
Palliative Care
Physical Disabilities
Respite Care
Call this provider - 0114 446 9452
In the calm Shiregreen suburb of Sheffield exists Haythorne Place, a 120 bedroom residential and nursing care home offering quality care in a friendly, setting. Haythorne Place has its own private gardens with a fish pond where our residents can relax in comfort.
The home is split into 6 separate 20 bedroom houses with a central unit containing the reception and kitchen and laundry facilities. Each house has 2 floors with a large lounge and dining area on each floor and also a kitchenette which visitors to the home are welcome to use. All of our bedrooms are equipped with en suites and other bathing facilities and toilets are also spread around the houses.
Care is our biggest priority at Haythorne Place and we offer a wide variety of different Care types. Each of our houses caters for people requiring a different kind of care. We aim to treat our residents with the utmost dignity and respect, and improve their overall quality of life by nurturing independence and providing an engaging, enjoyable and healthy lifestyle.
Our care types are: Residential, nursing, residential with dementia, nursing with dementia, care for younger people with disabilities, functional mental health care
Our manager is Verlinda Croft, a highly qualified and experienced registered nurse with over 30 years' experience in the care sector. Verlinda has been with us at Haythorne Place for over 15 years and has been the home manager since 2004. With her wealth of experience and expertise, Verlinda will ensure that herself and her team will provide you with the care you deserve.
Should you wish to find out more about Haythorne Place, please don't hesitate to contact us. One of our staff members would be happy to show you around and answer any questions and queries you may have over a good cuppa' tea!
77 Shiregreen Lane
Shirefield
Sheffield
South Yorkshire
S5 6AB
Send enquiry