Eaton Court
5.0 out of 5 5.0 out of 5.0 3 reviews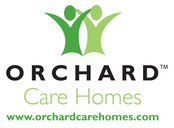 Specialisms
This provider doesn't have any specialisms selected...
Call this provider - 01472 341846
Eaton Court Nursing Home is situated in the coastal town of Grimsby in Lincolnshire. A modern, purpose-built home providing round the clock nursing care to a maximum of 43 residents across two floors.
The home has beautiful and secure landscaped gardens, which can be enjoyed by all our residents all year round. Whether it be a short stroll or a sit in the sunshine, getting outdoors and connecting with nature is proven for boosting people's moods and overall sense of well-being.
Here at Eaton Court Nursing Home our dedicated Activities Coordinator encourages residents to partake in a range of events and activities. Social interaction alongside both mental and physical stimulation is a key part of staying healthy. With this in mind, our Activities Coordinator meets all residents to find out about their hobbies allowing her to plan activities which cater to specific interests of residents.

A home-cooked breakfast, lunch and dinner can always be relied upon and is something our residents look forward to. Our kitchen team plan a varied weekly menu which not only meets the dietary requirements of our residents but appeases their taste-buds too!
Ensuring the nursing needs of our residents are well cared for is paramount. There is a nurse on duty 24-hours a day, so no matter what time of night our residents are assured of a nurse being close by. We also have a dedicated team of Care Assistants to support the nurses in delivering care and updating care plans.
Our Home Manager would be delighted to welcome you to Eaton Court and show you around our lovely home. Please do ring to organise coming to see us.