Drummond Grange Care Home
Price on enquiry
5.0 out of 5 5.0 out of 5.0 3 reviews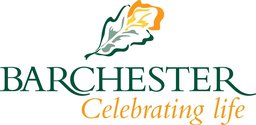 Specialisms
Dementia Care
Old Age (65 years+)
Palliative Care
Physical Disabilities
Respite Care
Call this provider - 0131 357 3807
At Drummond Grange, we provide support to younger adults with physical disabilities, including a spinal injury. We also support and care for people with long-term illnesses such as Huntington's disease and multiple sclerosis. The care we provide varies from life support ventilation, physiotherapy and enteral feeding to physical and psychological assistance with daily routines or pastimes.
In addition, on separate units, we provide first-class 24-hour care for older people with varying nursing or residential support needs. We also have a dedicated Memory Lane Community, where our team is specifically trained to provide the highest standard of care for people living with dementia.
We are located in Lasswade, a picturesque village on the edge of the river North Esk, but we are only six miles from Edinburgh for those looking for city life and leisure opportunities.
Here at Drummond Grange Care Home, we offer a wide and varied daily activities programme which changes to make the most of the Great British seasons! Daily activities are planned for both morning and afternoon which take into account the interests of our residents. We also welcome community groups and schoolchildren into our home so residents can stay connected with their local community.
We would be delighted to discuss your specific needs and wishes in person and are confident that we can meet your needs, both now and in the future.