De Parys
Price on enquiry
0 out of 5 0.0 out of 5.0 0 reviews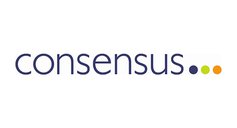 Specialisms
Learning Difficulties
Physical Disabilities
Respite Care
Under 65 years
Younger Adults (18 - 25)
Call this provider - 0330 053 9438
De Parys is a 3 storey Victorian House in Bedford providing a residential service for individuals with learning disability, autism and complex needs including behaviours that challenge. Offering a therapeutic, supportive setting, the staff team are caring and attentive and value collaborative teamwork.
Support is tailored to the specific needs, goals and aspirations of each individual so they can live a meaningful life with opportunities and choices. Individuals are assessed on their needs regularly and person centred support plans are tailored towards specific needs, goals and aspirations. Some individuals require an intensive level of support for very complex needs and others a lesser level of support. As individuals develop, support can be reduced to ensure that they are learning and developing in daily living skills. The focus is on helping those who reside in the service to become more independent and reach their full potential.
Individuals actively participate in the running of their home and have own areas of responsibility. Being very close to Bedford Town Centre, they enjoy active social lives and are very involved with the local community and leisure facilities. Voluntary and paid work opportunities are encouraged and some individuals attend local college courses to learn additional vocational skills.
Visits from family and friends are always welcome and the home is very accessible for local transport links and walking distance to the town.