Castle Park Care Home
4.3125 out of 5 4.3 out of 5.0 2 reviews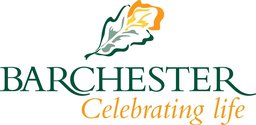 Specialisms
Palliative Care
Physical Disabilities
Respite Care
Under 65 years
Younger Adults (18 - 25)
Call this provider - 01482 429251
Castle Park is situated on the eastern side of the city. We are a purpose-built home surrounded by pleasant gardens with wheelchair access. We are within a short distance to the coast and often visit our local seaside resorts. Castle Park has a vibrant atmosphere and enables our service users to live life with choice and dignity.
Castle Park is a part of Castle Care Village, a group of friendly, single-storey purpose-built homes set in a quiet environment on the eastern edge of Hull. With safe access to extensive wheelchair-accessible gardens, there is a wide selection of shops within walking distance and good public transport links. As Castle Park is within a short distance of the coast, resident visits to local seaside resorts are often arranged.
Our home provides support to 27 younger adults, largely between the ages of 16 and 65, whose primary need is based on physical disability. However they may also have learning disabilities or mental health needs. Our range of person-centred care services also includes 24-hour nursing care, physiotherapy and care for Huntingdon's and Parkinson's.
With accommodation split between a small 6 bedded community for people with a learning disability and a 21 bedded community we can also provide support for those who have behaviours that challenge.
Please do give us a ring to organise coming to see Castle Park Care Home and to meet our Home Manager. We would be delighted to spend time finding out about yours or your loved ones care needs and share information on the care we provide.